On March 1-3, 2017, a team of RaboBank correspondents from the Netherlands visited and interviewed the implementation of Rabobank funding to support pineapple farmers in Quynh Luu and Nghe An through VietED Fund. Within the framework of the visit, the Rabobank's correspondent greatly admired the will of the local people and was impressed by the work that VietED has been doing to help farmers overcome poverty.
Officials from VietED sent a reporter from RaboBank to visit the pineapple forest in Quynh Luu and stopped visiting the pineapple field of Bui Thi Hoa's family – Borrowed from VietED. The economic development of Quynh Luu (TNXPXDKT). The family has 3 children, 10 children in grade school, kindergarten children. Her husband drove a small truck to produce family and relatives. She has 3 hectares of garden land and 3 hectares of forest land. In addition, she borrows additional forest land to produce pineapple trees. Currently he has 5ha pineapple and this year has harvested 2 hectares.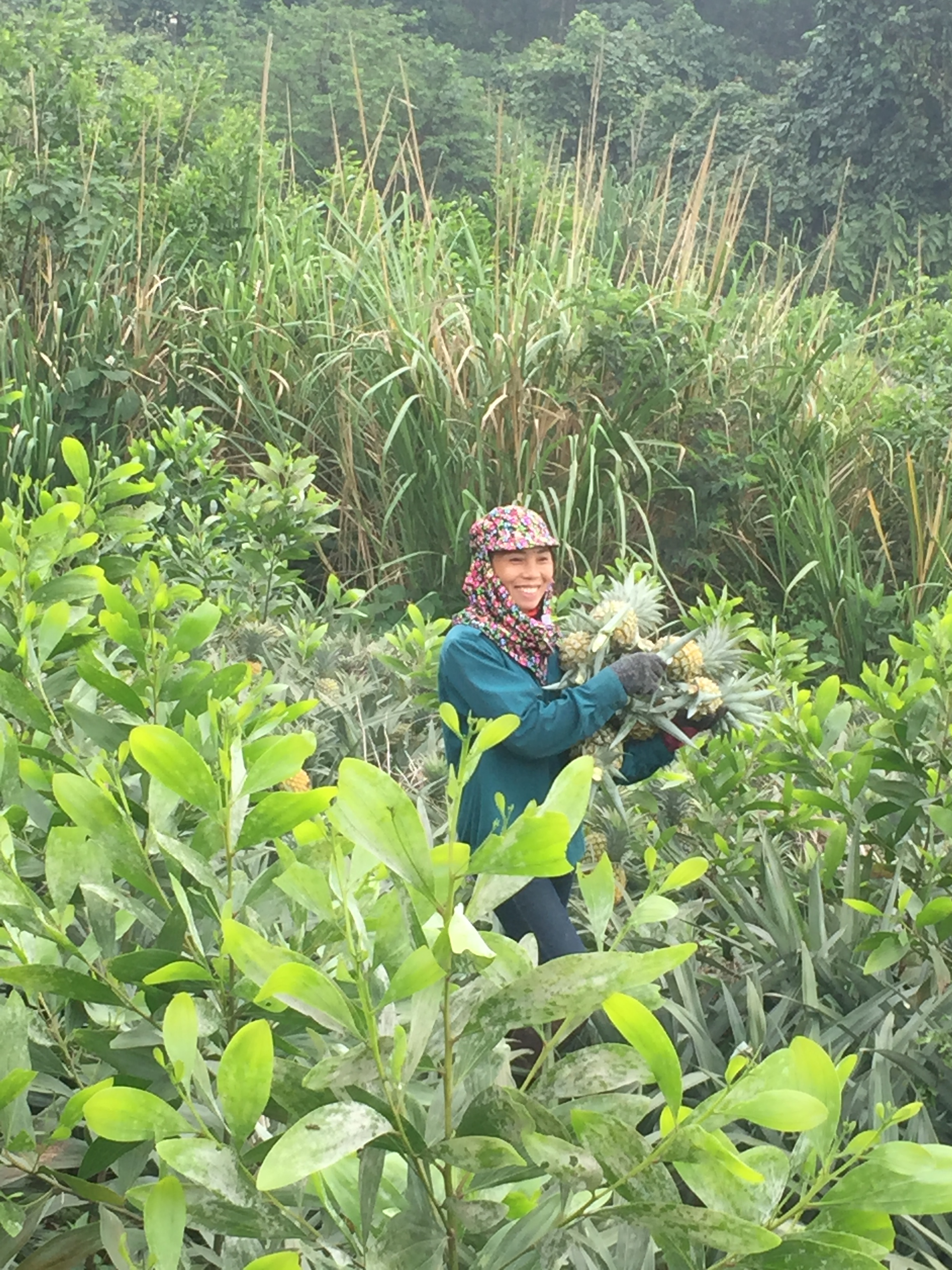 Bui Thi Hoa is harvesting pineapple in the pineapple field of the family.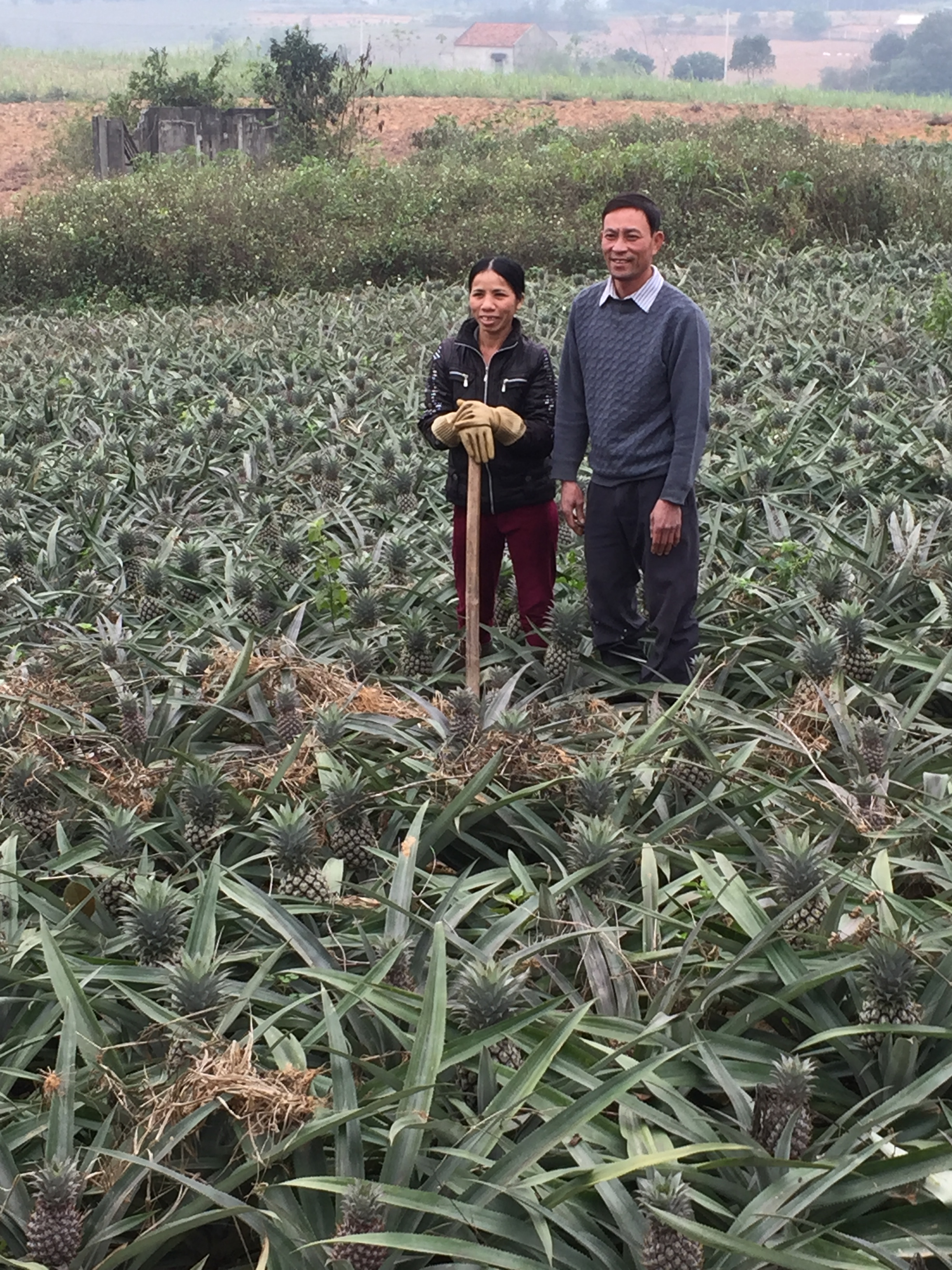 His wife and Mr Vinh work together in the pineapple field of his house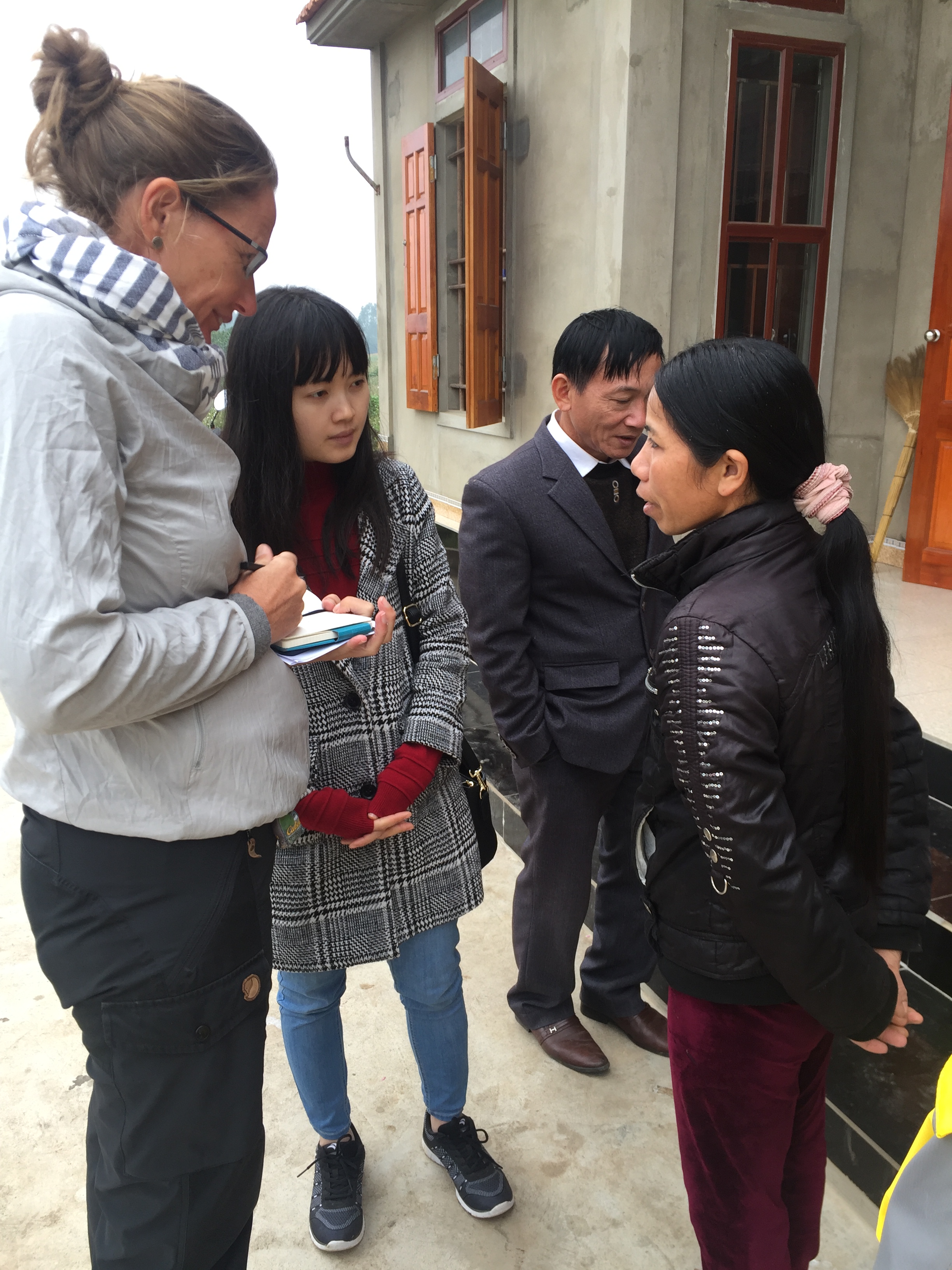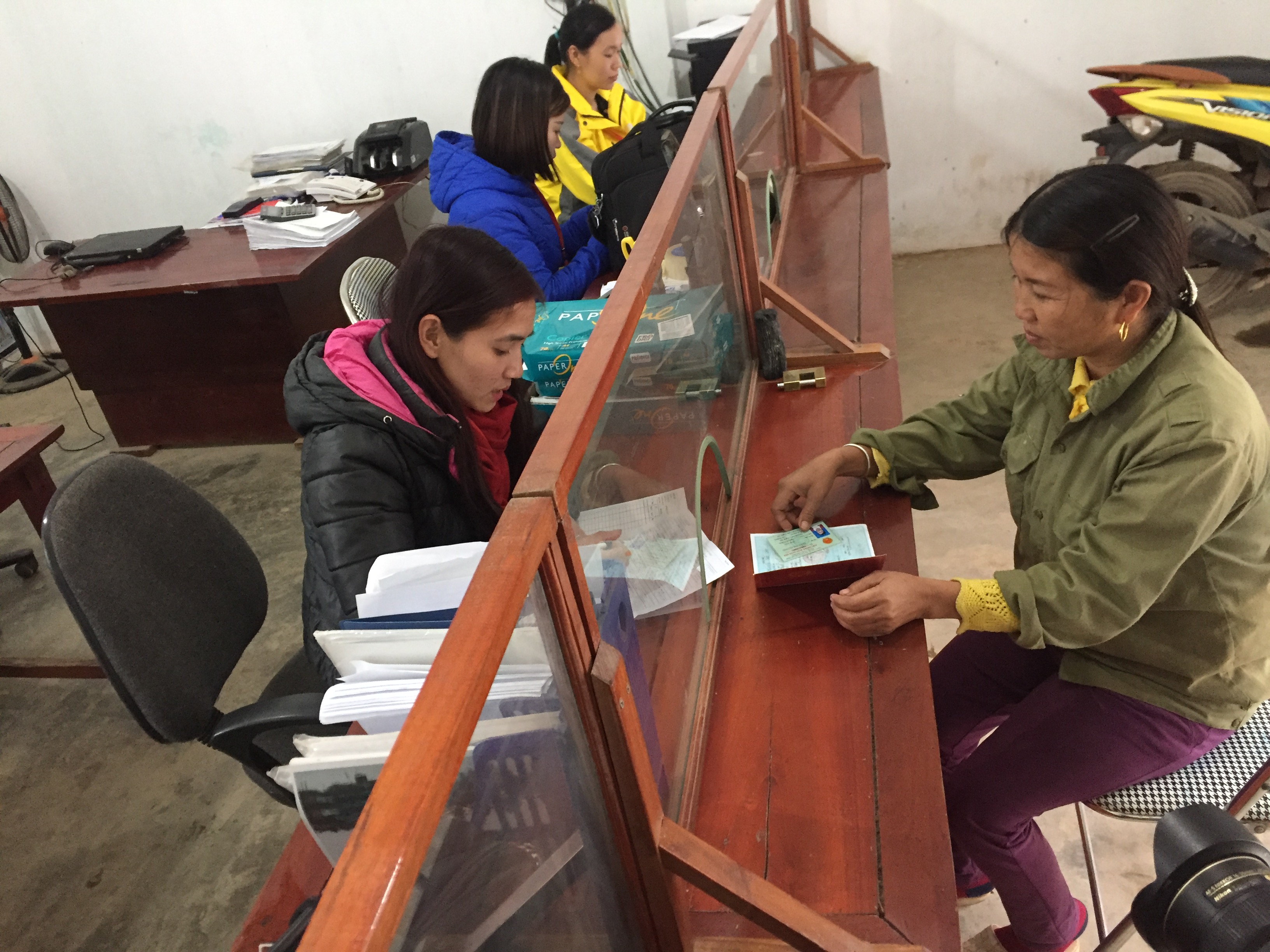 Picture credit officers are working with clients to borrow funds at the branch
At the end of the survey, two reporters from RaboBank were very happy and sent their deep thanks to VietED staff and customers for their warm welcome.