Vaccinations for livestock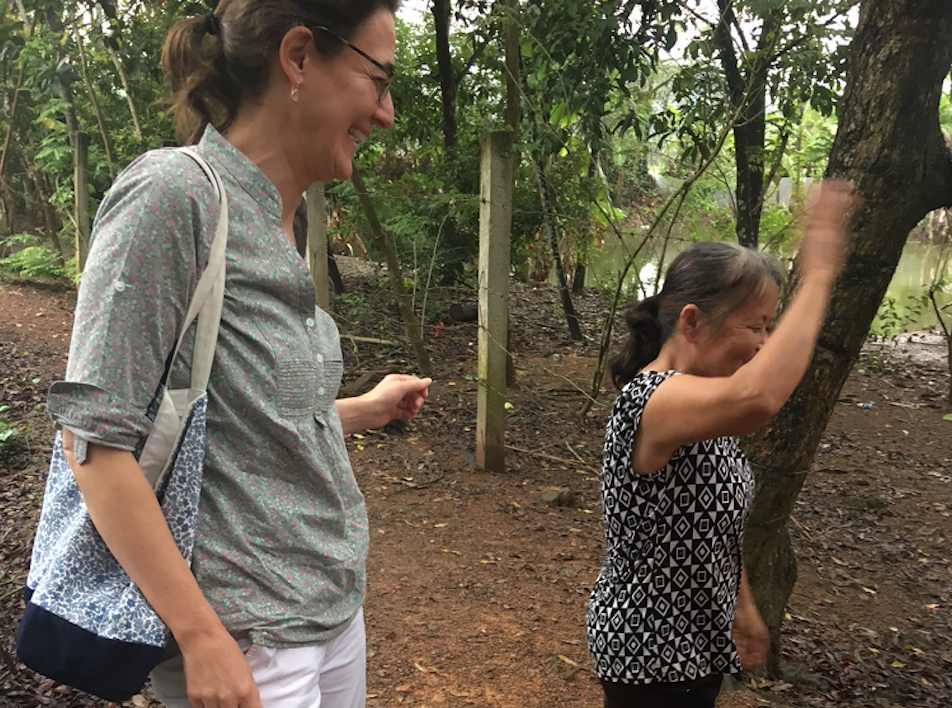 Dien Thi Nguyen runs a farm in Ba Vi where she raises ducks and chickens. Dien's husband used to work in the army but he is now retired, so she is the main source of employment for her family. A middleman comes to her farm to buy the livestock she raises and then sells it at the market. The price of the livestock usually depends on the market price. More and more farmers are now raising chickens and ducks, so the price is going down. She estimates that the chicken meat is 80k per kilo but at the moment it's only around 60k.  She has been doing this kind of work for around 20 years, and this is her first loan so far.
Last season she raised 100 ducks and was able to sell them all. Every two days she feeds her chickens one package of feed that costs around 250k. Currently her loan size amounts to 8,820,000 which she borrowed around two months ago. She says she has no problem having to pay back her loans and a small interest.  She faced a major set back two years ago when a disease spread that killed many of the chickens. Part of her expenses go towards paying for vaccinations for the chickens to prevent this issue from happening again. She also would like more money to buy a cow for breeding. Although her husband still has a pension salary, her family still manages a big business with many different expenses. However, when her family has a loan to pay, they will always pay it. Dien is positive about her life and thankful for what she says, but knows the impact she can make with more money. She told us, "We are poor in terms of finance, but rich in spirit." Dien is also thankful for the services VietED has provided her family, and believes that they will certainly improve her business and living conditions.